NEED HELP MAKING DECISIONS FOR YOUR MUSIC PROMOTION ?
MUSIC MARKETING COACH
I take my time in our calls to answer any question you might have regarding your music promotion online. I help you avoid the mistakes that many artist make and coach you to become better at running any future promotional campaigns you have coming up.
Mark Boulas – Music Marketeer
HOW THIS WORKS
| | |
| --- | --- |
| ❷ | Answer all the questions in the booking and submit the questions you want to discuss |
| ❸ | I go over all your questions and review all your social media channels before we get on the call |
| ❹ | You receive a link that we can call on and I go over all your questions and share as much advice as possible to help you progress |
QUESTIONS THAT ARE OFTEN DISCUSSED IN COACHING CALLS
Lewin
"Mark has an amazing intuition for what speaks to people. I've sat with him many times, thinking I knew my way forward, and still having him change my perspective completely, or giving me much clearer direction on how to communicate what I'm about - both in music, videos, as in how I introduce things I want to share. What do I say to get people to listen, while also staying close to my art and not 'selling out'? How do I get people who might like my music to stumble accross it? How do I activate my fans? Mark's advice has been invaluable to me, and I hope he'll have more tips to share in my future endeavours."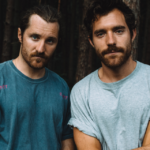 Josef
Amistat
Working with Rockstone was a huge success! It showed that even with a small budget it's possible to generate a lot of reach. They were super supportive and walked me through each week updating me on the latest happenings. Keep up the fantastic work! 5 Stars ⭐
Myrthe van de Weetering
"Rockstone explained very clearly how I can build a strong campaign with a tenfold impact from the loose pieces that are often my posts. They also think carefully about the feasibility for the individual artist in terms of budget and about how much time someone realistically has to put in to see results."
Laura Kits
Mark is passionate about helping artists succeed, and he thinks out of the box to bypass traditional music industry conventions. A true partner in crime for artists on a mission.
Guinevere
Rockstone have done a great job in marketing and promoting our music video of "Ready For The Storm" on social media! They have been amazing with contact before, during and after. Posting, explaining how they work, involving us every step of the way and really getting to know our band and artistic view. We're looking forward to working again!
Natalie, Digital Manager
Tim Freitag
I was looking for someone who could give me new input on social media strategy / advertising. Then I met Mark and I am more than satisfied. With simple words he can answer the open question and gives you good input. Every session has been useful and is also very suitable for advanced users. Thanks!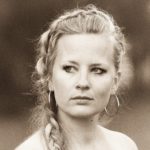 Willow Mae
Mark is reliable, inquisitive, interested, knows what he is talking about and most importantly: personally involved with me and my music.
Riendy
Mr RayBass
I got a complete explanation on how the campaign is going to work for Mr. Ray Bass and I got valuable tips on how to communicate with my followers. Since then I've seen my following grow and become more engaged when I place my posts. Thank you so much Rockstone!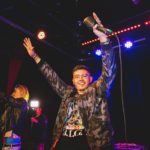 MANAGEMENT
Dreamer
Working with Mark has been an absolute pleasure from start to finish. I was initially concerned that working with a campaign manager overseas might be problematic, but Mark exceeded my expectations at every turn. Scheduling and communication is quick and easy. He's always prepared and provides insightful expertise that literally puts money in my pocket. His service has been worth every penny.
Questions?
Email: info[at]rockstonecreatives.com