NOW IS THE TIME
FOR YOU TO
CREATE ENGAGED FANS
FOR YOUR
MUSIC!
GET TO YOUR FANS DIRECTLY WITH A TAILORED, PROFESSIONAL SOCIAL MEDIA STRATEGY

Whether you're just starting out on your music career or you're already an established artist, our music marketing strategies for your social media channels will help you spread the word about your music, letting you reach and keep more fans from around the world.

It's a tough break getting noticed in the music industry.
There's no real rulebook, no one telling you which way to go – it can feel a lot like you're out there on your own.
Spending money on a radio promoter, a PR agency or a playlist promoter and crossing your fingers is the approach of many artists. You put your money down and hope that at least one platform decides to give you access to their audience, setting the scene for your next music release to explode on the global scene.
Yes, some artists make it this way – but so many more won't even get enough attention to recoup their initial investment…
But what if recouping your investment is not what you're after? What if growing your fanbase is what you're here for? What if you want to skip the middlemen and get your music, directly to your potential fans, straight out there to those who want to hear it most?
Music gatekeepers decide if your music releases are good enough for their own personal tastes, before your music even reaches the audience that they claim they have.
We know you're sick and tired of it all and we know your music deserves better..
When you pay an external party for their contacts or their audience reach, there is very little you can build on.
Playlist promoters, radio promoters, and PR agencies don't give you any real audience data or any direct links to the people who actually connected to your music. They'll get your music out there, but they won't help you build a relationship with your target audience.
When the song or video is finished, the connection with those who liked your music or engaged with you is lost and it becomes nearly impossible for you to develop a relationship with your new-found fans. That in turn makes it much harder for you to follow up with any new releases you've got planned.
DO YOU RECOGNISE YOURSELF?

You work hard at making music, with lots of money and time spent in studios alongside fellow musicians. You finally create something you are very excited to share with the world. To promote it, you put the music out on all the platforms you want to be visible on.

You pay a radio promoter, a PR agency, a playlist promoter or other gatekeepers for exposure and reach, cross your fingers, and hope that they get you that golden exposure your music deserves.
---
THIS IS WHAT YOU MIGHT BE MISSING OUT ON
Social media platforms such as Facebook, Instagram, and YouTube all have an enormous number of daily users who might be interested in your music. These platforms offer a comprehensive set of tools to directly reach your potential audience, giving you everything you need to get your music out into the world, straight to the most interested people.
They also let you decide, where and how you want to reach people so that you can choose the audience that is most suitable for your music and location. On top of that, you gain data for every $ spent on reaching fans.
That dataset is a tremendously valuable asset, letting you retarget interested fans and listeners for any upcoming releases or events you might have in the pipeline.
REACH YOUR FANS DIRECTLY AND ON YOUR OWN TERMS
WHAT WE DO
We offer a tailor-made social media music approach to help you reach potential new fans directly on your Facebook, YouTube or Instagram channels, using our Rockstone music marketing strategy which, in turn, is based on data and our experience in social media promotion. Our skills come from a combination of years of music content production, our in-depth knowledge of the music industry across various genres and our understanding of the strong value of storytelling on social media channels.
HOW WE DO THIS
1. BUILDING ENGAGEMENT
We'll figure out who your most engaged audience is and on which platforms they engage with you most. This process will see us work with you to pinpoint which platform will get you the best results.
2. ANALYSING DATA
We'll analyse the information from the engagements to find out what makes your audience tick. This is a deeper and more specialized approach than just counting likes - it's about using data to measure just how interested in your music they really are.
3. COACHING
If you order a coach for your campaign, we'll pair you up with one of our professional coaches , who'll work with you on a one-to-one basis to help develop the next steps in your social media strategy. Together, we'll plan content production, review the results and help grow your new-found connection with your fans.
4. NURTURING RELATIONSHIPS
We'll coach you on how to build a relationship with that audience in a style that works best for your brand, and that doesn't alienate potential fans with annoying or intrusive promotion practices.
5. MONETIZING
We'll work with you to take that relationship to the next level by helping you encourage your fans to financially support you, your music, your tour and most importantly, your career.
OUR PROCESS
❶
Customize your offer
You choose which platforms you want to focus on, from Facebook, Instagram and YouTube. You also choose what coaching package best suits you and how much of an ad budget you want. Click on our customize your offer button to follow through to our online form.

❷

Submit your order and make your payment
Our team members will get in touch once this is done to arrange access to your pages and content.

❸

Schedule in the coaching calls you ordered
Your coach will give you a calendar from where you can book your coaching sessions.

❹

We will plan and build your campaign
You'll be notified when things are about to go live.

❺

Review the results and learn from the data we've gathered
Alone, or together with your coach, you can use this data to prepare for your next promotion or music release.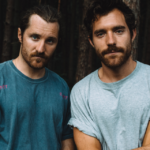 Josef
Amistat
Working with Rockstone was a huge success! It showed that even with a small budget it's possible to generate a lot of reach. They were super supportive and walked me through each week updating me on the latest happenings. Keep up the fantastic work! 5 Stars ⭐
Guinevere
Rockstone have done a great job in marketing and promoting our music video of "Ready For The Storm" on social media! They have been amazing with contact before, during and after. Posting, explaining how they work, involving us every step of the way and really getting to know our band and artistic view. We're looking forward to working again!
Riendy
Mr RayBass
I got a complete explanation on how the campaign is going to work for Mr. Ray Bass and I got valuable tips on how to communicate with my followers. Since then I've seen my following grow and become more engaged when I place my posts. Thank you so much Rockstone!
Myrthe van de Weetering
Rockstone explained very clearly how I can build a strong campaign with a tenfold impact from the loose pieces that are often my posts. They also think carefully about the feasibility for the individual artist in terms of budget and about how much time someone realistically has to put in to see results.
Natalie, Digital Manager
Tim Freitag
I was looking for someone who could give me new input on social media strategy / advertising. Then I met Mark and I am more than satisfied. With simple words he can answer the open question and gives you good input. Every session has been useful and is also very suitable for advanced users. Thanks!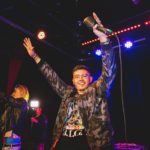 Dreamer
Rapper
Working with Mark has been an absolute pleasure from start to finish. I was initially concerned that working with a campaign manager overseas might be problematic, but Mark exceeded my expectations at every turn. Scheduling and communication is quick and easy. He's always prepared and provides insightful expertise that literally puts money in my pocket. His service has been worth every penny.
AFTER I PLACE AN ORDER, HOW LONG DOES IT TAKE BEFORE I SEE RESULTS?
As soon as your order is completed your will receive a reply from us within 24 hours to let you know if your application needs any other information and how to to give us access to your account. Once we have access we will need 72-96 hours to build your campaign and get it through the approval phase. If you choose our 'Express' service then we will have it live for you in 24-36 hours. Should you need an even faster service then please email us directly with your request.
DO YOU PROVIDE SUPPORT THROUGHOUT THE WORK PROCESS?
You will be kept up to date via email regarding your campaign. Should you need more support then we recommend booking some time with a coach. This can be done in the application form. The coach will give you one on one time in a video call to go over anything in and around your campaign and can advise on many other things relating to music marketing.
We take each and every one of your orders seriously. We will answer any of your emails within 8 hours or earlier.
WHAT EXACTLY CAN I EXPECT FROM THE COACHING?
Our coaching offer can help you answer any questions you may have regarding your music marketing and help you get the most out of the campaign that we will run for you.
Our coaches are experiences marketeers in the music industry and can guide you on your processes for releasing new music. They will help you think about how your plans offline can translate to your audience online, go over any data analysis and help you understand it clearly, advise you on how to take any follow up steps, help you work out concepts or ideas for videos, guide you away from classic pitfalls in music marketing and even join you and your team in some brainstorm sessions for anything regarding your music promotion.
Simply put, the coach will adapt to any of your questions, needs and objectives. Check out some of our testimonials to hear from other artists that took our coaching service.
All coaching sessions are done online via video call with a shared screen. You can invite your whole team to the coaching session if you want
DO YOU ACCEPT ANY MUSIC AND ANY VIDEO?
Yes we do. BUT!
There are rules in place by Facebook, Instagram and Youtube that prohibit certain things videos and songs.
You can book in a coach who can help you with this or you can check the policies from Facebook/Instagram and Youtube in the links below.
Facebook/Instagram – https://www.facebook.com/policies/ads/
Youtube – https://support.google.com/youtube/answer/188570?hl=en-GB&ref_topic=30084&visit_id=637199925389610071-1106253593&rd=1
If you're looking for a "magical success button" that will instantly bring you millions of followers, then do not buy this service (spoiler alert: that service does NOT exist).
Our strategies and methods can help musicians use social media to grow their fanbase and engagement, it does not make you a superstar over night. Our coaching program service is an add on to guide you further, but if you do not take steps and action, then this won't help you.
Also, every channel has winning and losing videos – that's the way it is. Some videos will not perform well, even if optimised and promoted in the best way possible. There is no guarantee that these work for everyone and every video, but we will always do our best and will always explain to you why it cannot or did not work out
WHAT IS YOUR REFUND POLICY?
We do not grant refunds once the work process has been started. We will always work to make you happy with the service.
WHICH PAYMENT OPTIONS DO YOU ACCEPT?
We accept PayPal which can be paid with any credit card, debit, or PayPal account. We are a verified PayPal business. If you are unable to pay with a credit or debit card please contact us for a custom payment arrangement. We do accept bank transfer for larger orders if that is your only option.
WHAT DO I NEED TO DO DURING THE CAMPAIGN?
You will receive some suggestions on best practices for engagement while your campaign is running, or if you have booked a coach, then they will guide you step by step on what you need to do.
You are free to disconnect your account whenever you want; however, there will be no partial refunds or full refunds on orders. You hire us to run your campaigns, so please trust us to do this at the best of our abilities.
HOW MUCH AD BUDGET SHOULD I HAVE? WHAT WILL MY RESULTS BE?
The simple answer is – The more ad budget you have the more people you will reach. But, there is no real exact answer to the this question! Lots of elements play a role in the results you will get and how much budget you need.
If you need help with this you can book some time with one of our Music Marketing Coaches.
DOES THIS WORK FOR PROMOTING MY EVENT?
It could work for promoting your event, but you will need to take a few steps to make sure you get the best results for promoting your event or online event.
Book time with a coach and they will help you build a plan to get more attention for your event.
Sounds good to you?
Personalize your offer today using our online form, or for more information, drop us an email at info[at]rockstonecreatives.com or book a free 15 minute call via
this link
to speak to us.